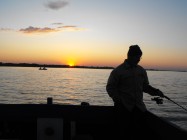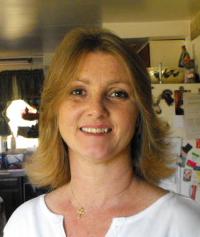 I live in Port Clinton Oh. with my wonderful husband ( Jr. Meacham) we have 4 kids ( Rachael ; Eric; Jessie; & Georgia) and 15 grandkids ( Abby ; JJ ; Hope ;Gage ; Faith : Morgan ; little Eric ; Betty Joe : Michael ; Abigail ; Caroline; Andrew : Dallas & Sammie . and Haily ) .
We own Jeanett's Bait & Tackel , it is a seasonal business so we are opened
April - Nov. . We catch Lake Erie Shiners and whole sale them to retail stores
I run the store and my husband runs the whole sale department .
If you like fishing Lake Erie is the place to come.
We are the walleye capital of the world and have a great festival to celabrate waleye season in the spring ( www.walleyefestival.com); and we can't forget Lake Erie Islands ; if you are in town you have to go to the island, ( www.lake-erie.com) we also have Cedar Point Amusment Park ( www.cedarpoint.com ), ( A MUST VISIT )
We are proud of our beautiful Lake and love living here it is a great place to raise a family.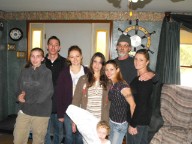 We are a very close family and believe in hard work and god first.